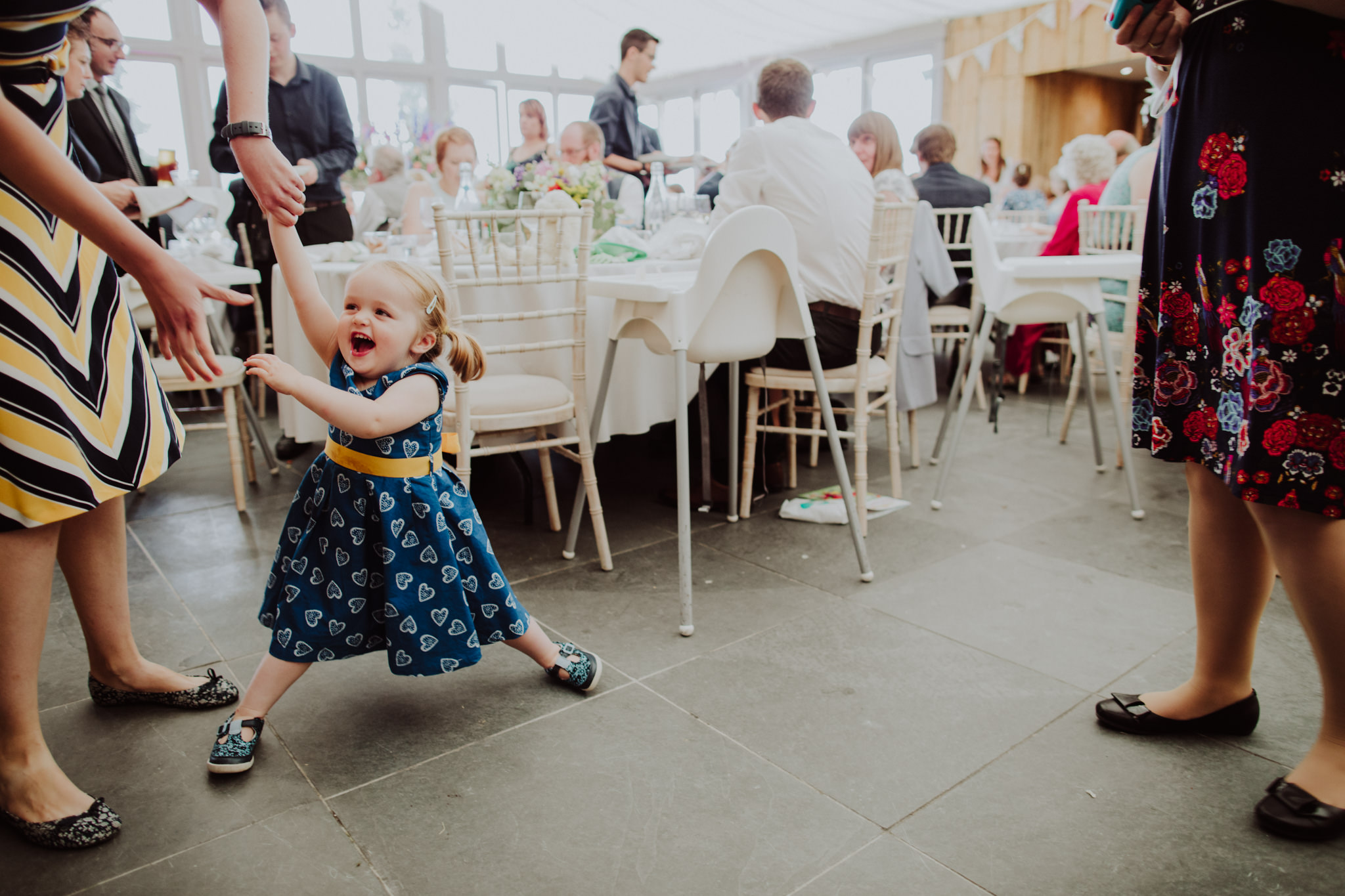 As wedding season quietens down for this Devon wedding photographer, there is always an element of reflection on why and what I do. I think that is especially true as a documentary wedding photographer, where my primary aim is to photograph every wedding day in a way that (I hope) enables my lovely couples to relive their big day in as an authentic and immersive way as possible. Why? Well, because hand-in-hand with the documentary style of photographing comes the occasional thoughts of 'should I be asking my couples to spend 3 hours in a field posing as dusk falls to ensure I get the optimum epically lit editorial stance?' or indeed 'is this authentic enough?'.
Life as a wedding photographer, you see, can sometimes be a confusing and solitary business. You are often your own champion and your own critic. Your own business mentor and your own hair shirt. Sometimes it can be easy to worry that when you say "hey, i'm a Wedding Photographer" that you're not really contributing to the world in an impactful way. I mean, that's silly right, after all here I am, responsible for capturing one of the most meaningful, impactful commitments that people can make (see, told you it could be confusing). I suppose I mean on a more holistic, higher level; measuring up against the surgeons, the nurses, the teachers, the unsung carers, the local hospice, the food-providers, the lady across the road who goes out to the beach every day to pick up litter that would further pollute our already heaving oceans. I could go on, and on. Where in this bigger picture do I, the wedding photographer, sit?
And then, BAM! An earth-shattering and tragic piece of news for one of my dear couples about their very close family is delivered, the realisation dawning on me by the appearance of some beautiful little moments featuring them and shared with their loved ones on personal social media. Moments captured on photographs I had taken at their wedding. Small moments, little interactions, exchanges of glances, laugher, a quiet moment between mother and daughter. Moments lived, loved and cherished. Moments that will now never be forgotten. Suddenly, however insignificant those moments might have seemed, however candid, however humble, the impact of their existence, caught on camera, carries a meaningfulness that can never be measured.
The weight of what I do is left in no doubt. No, it still isn't life-saving, it still doesn't aid the running of our society or protect the vulnerable, but what being a documentary wedding photographer does do is capture our very 'humanness'. No longer is it the case that we view wedding photographs as simply a line of people outside a church whereby we can compare whether we share hereditary genetics with our elders, but instead, we can look through an album of wedding photographs and come away with a real feeling for each person's personality and characteristics; documentary wedding photography has allowed wedding photography to become tangible, immersive, authentic and above all, a window into some of our most treasured moments; be they big or small. Below are some of my favourite 'small' moment captured over 2017.